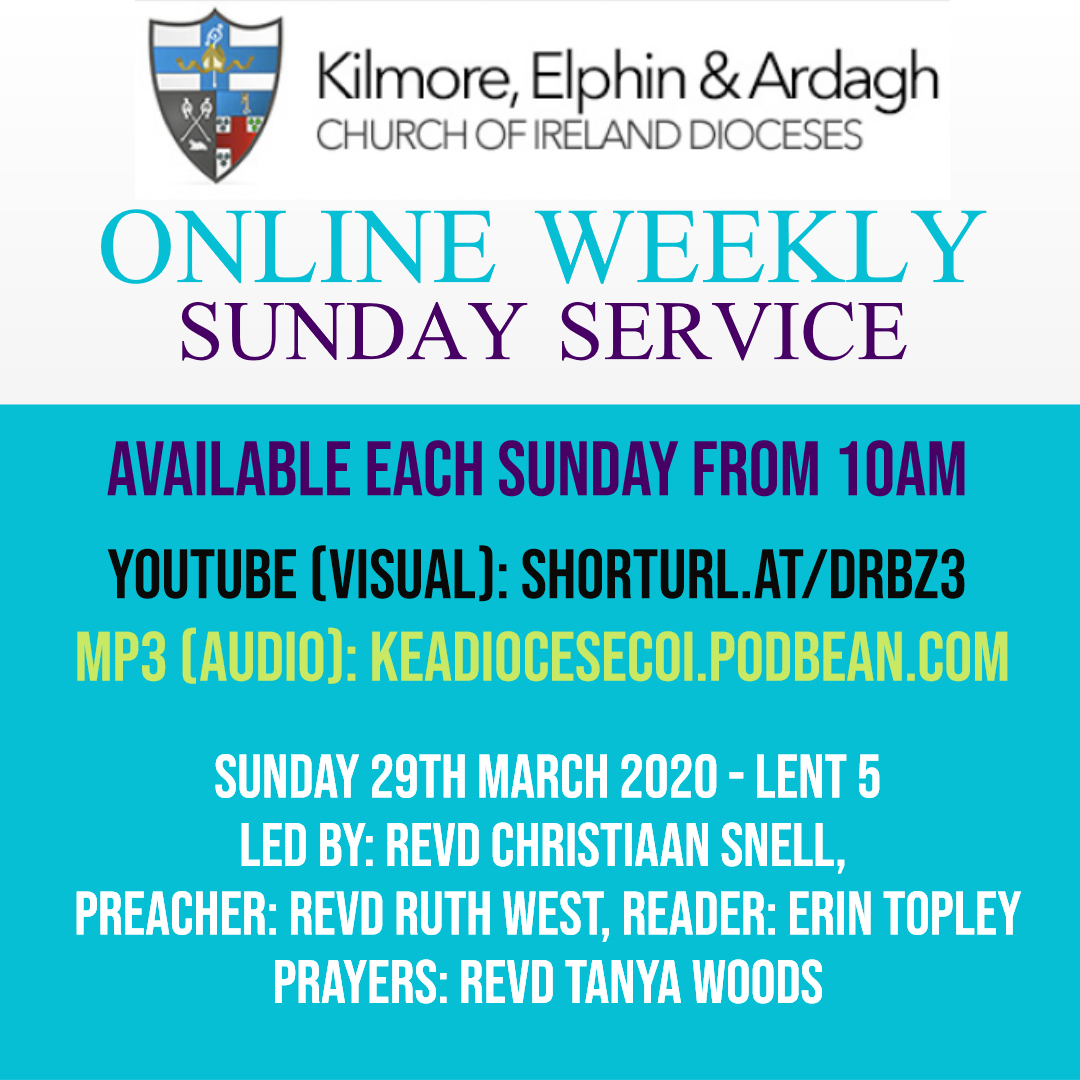 Because of the restrictions related to the Covid-19 virus our churches across Ireland are closed, for now.
To help us to gather remotely as God's people a service will be published each week to view until our churches are open again.
This week the service is from St. Patrick's Church in Granard which is part of the Edgesworthstown Group of Parishes and is led by the Revd Christiaan Snell.
Erin Topley reads the lesson and the Revd Ruth West preaches from the Florencecourt Group while the Revd Tanya Woods leads the prayers.